SHOP THE 2024 COLLECTION:
What the Hustle Sanely Squad has to say about our tools:
What makes us different from other planners?
Our tools teach you how to live the Hustle Sanely lifestyle so you can kiss your overwhelming to-do list goodbye and spend your time on things that actually matter.

We use The 5 Keys to Hustling Sanely™ to get you there:
Wondering if digital planning is a good fit for you?
Sign up for our 4-day Digital Planning Bootcamp and get:
⋒ A free mini digital planner
⋒ A free digital planning insert
⋒ A free digital planning sticker pack
You'll get an email from us for the next 4 days with your free goodies as well as videos and action steps to help you learn the ropes of digital planning!
SIGN UP FOR BOOTCAMP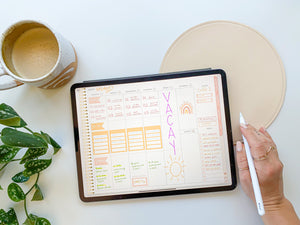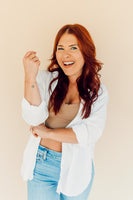 Hi, I'm Jess!
Consider me your new productivity BFF 🤍 My mission is to teach you how to build healthy habits and a schedule that supports you so you can prioritize your mental health and relationships as you pursue your goals.

☑️ Have exhaustion & burnout become your norm?
☑️ Are you constantly overwhelmed by your schedule & to-do list?
☑️ Do you feel guilty that your loved ones get your "leftover" time & energy?
I've got good news for you - it doesn't have to stay that way! Hustle Sanely® tools use The 5 Keys to Hustling Sanely™ to help you prioritize your tasks and build routines that allow you to release overwhelm and live a peacefully productive life.
More About Hustle Sanely®